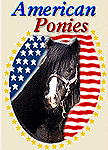 AMERICAN PONIES
http://www.americanponies.com
Our foals are handled from birth. They are taught respect
for us humans, a sadly missing part of many of today's ponies.
As they mature, disciplines of bathing, clipping, trailer
loading and lunging are added to their education.
E-mail: apc@americanponies.com



CONNER QUARTER HORSES
http://www.connerquarterhorses.com
We have been raising good quality horses for many
years and we have four well bred Stallions and many mares
with great foundation bloodlines. If you're interested in horses
for ranch work, showing in halter, cutting, reining or just a
great pleasure horse, we have what you're looking for.
Sprague River, Oregon
E-mail: info@connerquarterhorses.com


PAINTED HORSE MEADOWS
http://www.paintedhorsemeadows.com
Welcome to Painted Horse Meadows, located in the heart
of the Southern Oregon Cascades, just north of Chiloquin along
the Sprague River. Lush green meadows and tall pines dominate
the landscape, with a few aspen groves that highlight the fall.
At Painted Horse Meadows we breed and train paints on our ranch.
You can view the stables and grounds, just a click away. We
feature some of the finest paint horses you'll find anywhere.
Chiloquin, Oregon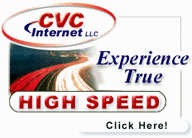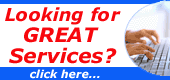 Business Directory | Real Estate & Rentals
Weather Forecasts | Road Cams | Advertising | Contact Us
Klamath County Service Guide brought to you by CVC Internet, LLC,
http://www.cvc.net | E-mail: office@cvc.net | Phone: (541) 884-5488

KlamathCounty.com - Copyright © 1996-2010, CVC Internet, LLC.
All rights reserved. Photographs taken and supplied by Julie Levulett.

Certain names, logos, designs, titles, words or phrases on this site may
constitute trademarks, service marks or trade names of CVC Internet, LLC.,
or other entities which may be registered in certain jurisdictions.

This web site contains links to other Internet sites, and such links are not
endorsements of any products or services of such sites, and no information
in such Internet sites has been endorsed or approved by CVC Internet, LLC.
CVC Internet, LLC. disclaims any responsibility, if some web site you link
to has material on it that offends you in any way. If problems or
questions arise with the use of any of the linked web sites, please
contact the company that owns or operates the Internet site.